---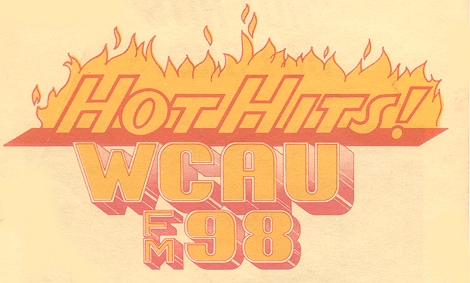 My Original Hot Hits Surveys. Scanned in and Online.
The Hot Hits Story
TM's HOT HITS JINGLE PACKAGE
The original Hot Hits Concept jingles called "Fusion"
WCAU FM July 1984(13 min Real Player Clip2 meg file)
Hot Hits Reunion Poster WCAU/WIOQ 1998
Classic Terry Young Sign Off Sept 1982
Hot Hits Music with Jingle (Sweeper with Jingle)
Opening to "We Built This City" WCAU Version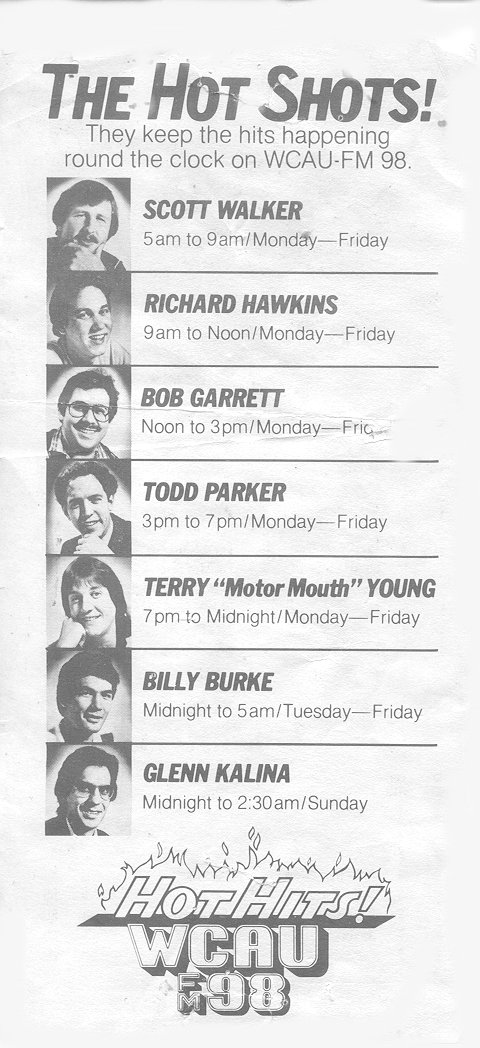 Check out Glenn Kalina's Web Site


Steve is a "Hot Hits" collector with one hell of a site!!!
100'S of hrs of music from 1975 thru the 1980's
Steve McVie's original "Flashback Format" in RealAudio
Also check this guy out:

Comments, Questions and Uploads email: hothits98wcaufm@verizon.net
Disclaimer: I do not represent Terry Young and/or WCAU (CBS or whoever has any rights to this material) and cannot answer any question regarding them. This site is for airchecks, jingles and your enjoyment.
If you are the owner or have Legal right to the above content I will remove it upon request*.
*with the proper documentation sent U.S. Mail.